Indoor and Open-air Hot Spring at Four Seasons
Natural Hot Spring of Gora Onsen
The hot spring of Bettei Koyoi boasts Gensen Kakenagashi spring, meaning the heated hot spring at the source is drawn from the basement keeping all the bodily effective elements. We offer one large public bath and open-air bath available separately for men and women.
Day and night, you can also savor the beauty of change in the light coming from outside that will bring you a pleasure moment during bath.
Indoor Public Bath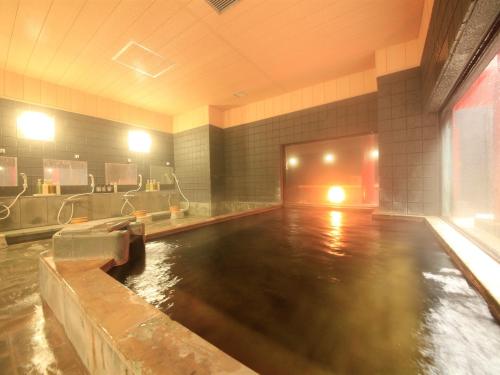 Under the soft mood light, the calming atmosphere of the hot spring surrounds you in peace during the relaxing bathing time. We want you to enjoy the natural power in the hot spring water drawn from the basement of our ryokan building. The hot spring is also referred as "Bijin no Yu (Hot Spring for Beauty)" because the hot spring water brings aesthetic effect on your skin with its salty element and warming effect. This is close to having a salt face pack on your body.
Open-air Hot Spring (Rotemburo)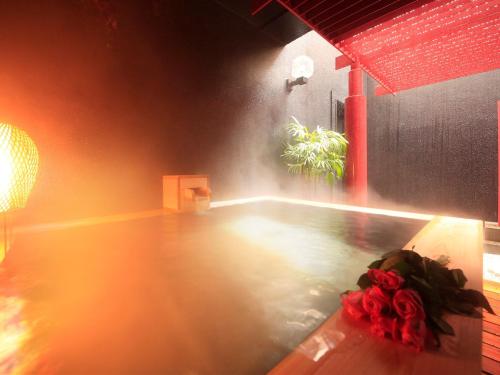 Feel the four seasons at our open-air bath. Open the door and you will see crimson red pillars, the breeze coming from the nature of Hakone and a small pathway in front. Sit in the warm bath and enjoy the still, quiet moment, and anyone would wish to stay there as long as they want.